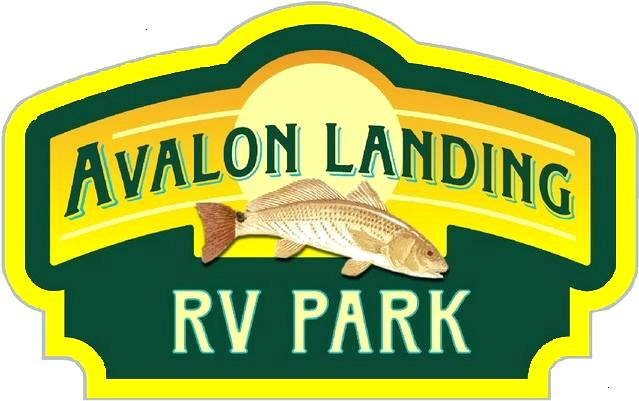 RV Campground Features
• Rigs Up to 45′ * Pet Friendly * Pool w/Pool House • Waterfront, Pull thru & Off Water Sites • DAILY, WEEKLY & MONTHLY RATES AVAILABLE
Featured Testimonials
Stopped there last year in March on the way to the 12 Hours of Sebring races and am stopping there again tomorrow. Nice clean park with nice views. Wendy does a great job at the desk.
Great little park with a private canal where you can watch fish jumping and pelicans diving. Short drive to Pensacola and to shopping. We would have loved to stay longer and will definitely go back if we're in the area again. Thanks, Wendy, Jim and Eric!
Very nice evening park canoe rentals. Cable and wifi (wifi was the greatest strength wise but cable made up for it? little more expensive than what I'm used to but it is a very nice park and will stay again. Great place of catching crab
We love living here. Great people, great views, so in Love!!!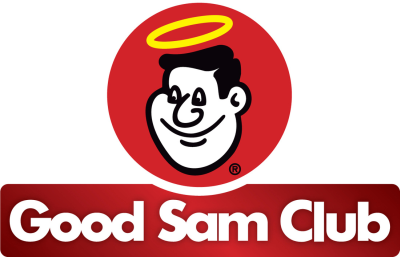 Check Out Our Pensacola Area Waterfront RV Campground!
Located South of I-10
From Interstate 10:
Take exit 22 (Avalon Blvd/FL-281) south toward US Hwy 98.
Watch for the entrance to Avalon Landing, .5 mile on your left before the first bridge (Indian Bayou).
From US Highway 98:
In Gulf Breeze take the Avalon Blvd/FL-281 north (toll required).
After the toll booth, travel north 5.25 miles. We are on the right, directly after crossing the Indian Bayou bridge.
All you need to know about our park and what we can offer you to make your RV experience unique.
We offer competitive rates that include Daily, Weekly, and Monthly availability.
Our RV Park is located next to beautiful Pensacola and some of the most amazing attractions in Florida Panhandle.
'Back Story' on Avalon Landing RV Park's Logo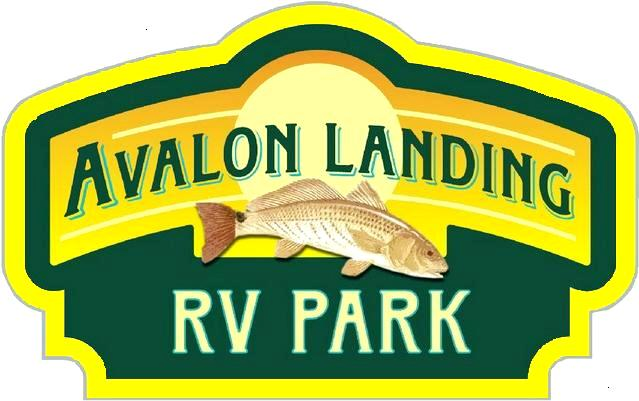 Avalon Landing RV Park, (located South of I-10 Exit 22 at 2444 Avalon Blvd., Milton FL 32583) provides the rare combination of being a waterfront RV park that features onsite
saltwater fishing.
It's located on a picturesque and environmentally protected saltwater inlet off Escambia Bay now called Indian Bayou. It was originally named Monterey Bay by the Spanish, the first Europeans to settle this area where native Panzacola Indians had for hundreds of years before thrived on the area's abundant sea life and wildlife.
Indian Bayou, from its Escambia Bay inlet to its tidal-influenced estuary headwaters, has always been known as a rich habitat for a variety of saltwater fish and crustaceans.
Besides Blue Crabs, there is a variety of gamefish to angle for year-round such as Flounder, Speckled Trout (Spotted Sea Trout), and the renowned Red Fish (Red Drum), considered by many the most feisty and tasty local gamefish.
So, in 2007 when Avalon Landing RV Park was being developed on the former site of the long-time Indian Bay Marina, the beautiful Red Fish was the obvious choice for its logo since its RV guests would soon enjoy catching and cooking them (such as 'Blackened Redfish').
With the completion of the East side of Avalon Landing RV Park (Phase II) our RV guests can now fish for saltwater gamefish or 'crab' from the Park's onsite 'Bridge' pier (where no fishing licenses are required). RV guests with licenses may also take advantage of our available kayaks or canoes or guests may always 'bring your own', all launchable from our Park's onsite small boat ramp. Guests needing gear may also check out loaner fishing outfits from our office.